Experience Hassle-Free Oil Change in Knoxville TN Services with Mobile Mechanic of Knoxville!
Could you use an oil change in Knoxville TN? At Mobile Mechanic of Knoxville, we understand the importance of regular oil changes in maintaining the health and longevity of your vehicle's engine. Our skilled and certified mechanics team is dedicated to providing top-notch oil change services that will keep your engine running smoothly and efficiently. With our convenient mobile service, you can say goodbye to the hassle of visiting a traditional auto shop – we come to you with the best oil change Knoxville, TN!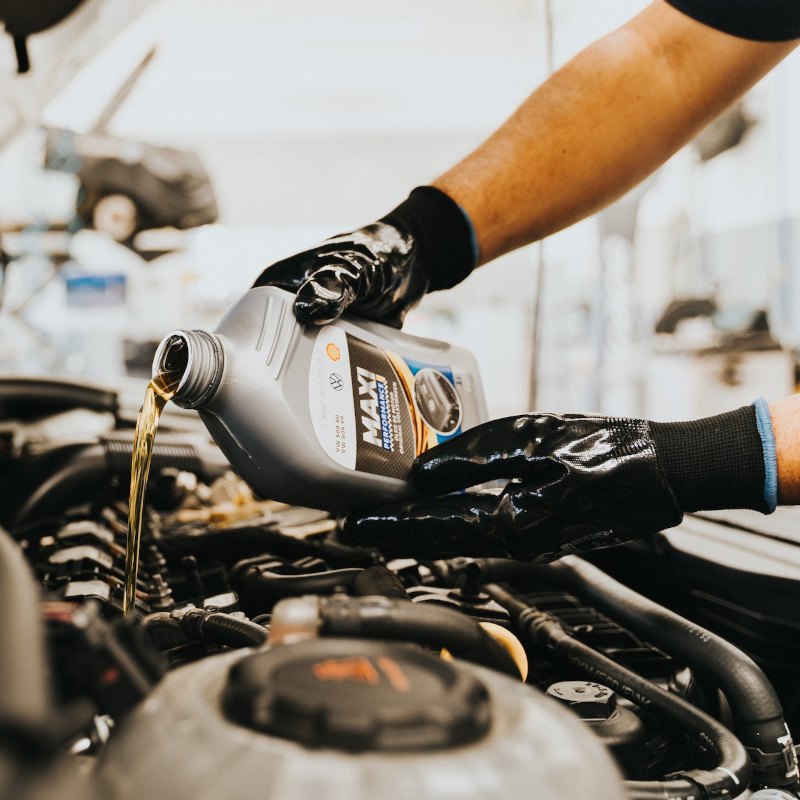 Why Regular Oil Changes Matter
Oil is the lifeblood of your vehicle's engine, lubricating its moving parts and reducing friction to prevent excessive wear and tear. Over time, engine oil breaks down and contaminates, including dirt, debris, and combustion byproducts. This can lead to decreased lubrication, increased engine heat, and decreased performance.
Regular oil changes are essential for the following:
Improve Engine Performance: Fresh, clean oil ensures your engine runs smoothly and efficiently, optimizing fuel economy and power output.
Prolong Engine Life: Proper lubrication from regular oil changes reduces engine wear and extends the life of vital engine components.
Prevent Costly Repairs: Neglecting oil changes can lead to engine damage and costly repairs down the line. By staying on top of oil change intervals, you can avoid these unnecessary expenses.
Maintain Warranty Coverage: Many vehicle warranties require regular oil changes to remain valid. Keeping up with your oil change schedule ensures that you comply with the manufacturer's warranty requirements.
Discover Our Oil Change Services in Knoxville TN
Mobile Mechanic of Knoxville offers comprehensive oil change services to meet your vehicle's specific needs. Whether you drive a compact car, a heavy-duty truck, or anything in between, our team has the expertise to do the job right. Our oil change services include:
Premium-Quality Oil: We use only high-quality motor oils that meet or exceed the manufacturer's specifications for your vehicle. Our selection includes conventional, synthetic blends, and full synthetic oils, ensuring we have the right oil for your engine.
Filter Replacement: Along with changing the oil, we also replace the oil filter. The filter plays a vital role in removing impurities from the oil, and a new filter ensures optimal filtration and engine protection.
Fluid and Safety Checks: In addition to the oil change, our technicians will perform a quick inspection of other essential fluids like coolant, brake fluid, and transmission fluid. We will also check your vehicle's safety, including the brakes, tires, and lights.
Complimentary Vehicle Inspection: As part of our commitment to excellent service, we offer a complimentary vehicle inspection with each oil change. Our thorough inspection allows us to identify any potential issues early on and provide recommendations for necessary maintenance or repairs.
Convenience at Your Doorstep
We understand your time is valuable, so we bring our oil change Knoxville, TN, services to your doorstep. Whether at home, work, or stuck on the side of the road, our mobile service allows us to perform the oil change wherever you are. Say goodbye to waiting rooms and lengthy service appointments – with Mobile Mechanic of Knoxville, you can enjoy the convenience of efficient, on-the-spot oil changes.
Don't put off your vehicle's oil change any longer – let the Mobile Mechanic of Knoxville experts take care of it for you. Contact us today to schedule your next oil change or any other automotive services you may need. We look forward to serving you and keeping your vehicle running at its best!